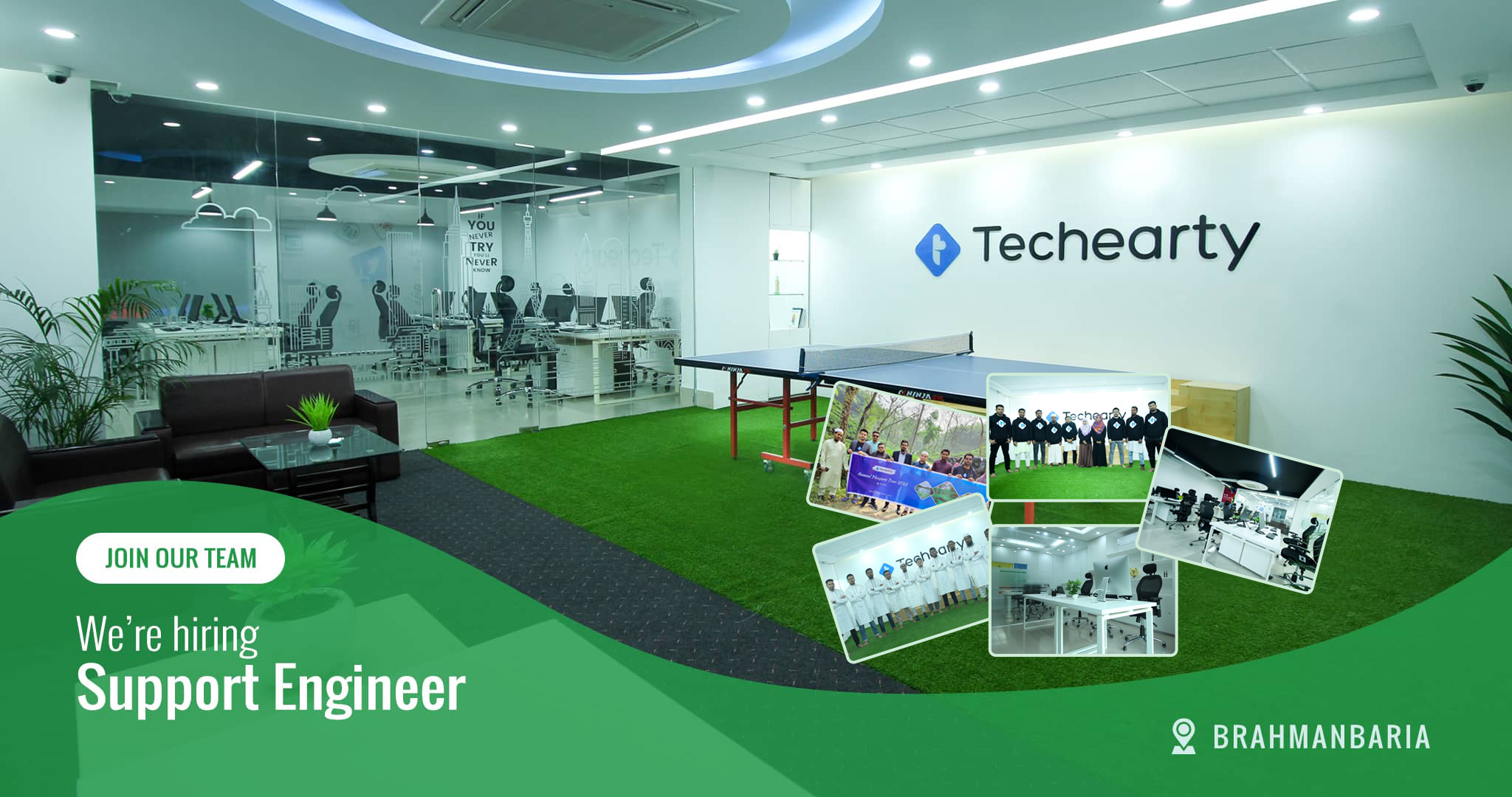 We are seeking a few Support Engineers with deep WordPress technical knowledge to provide customer support for the suite of ShapedPlugin (A Techearty venture) WordPress plugins (mainly, Smart Post Show, WP Team Pro, WordPress Carousel Pro, Product Slider for WooCommerce, Logo Carousel Pro, and Easy Accordion Pro).
The ideal candidate will have both front-end and WordPress Eco-system skills, as well as customer service and troubleshooting skills. Looking for them those who can start as soon as possible.
WHO WE ARE:
Techearty is a startup based in Brahmanbaria, Bangladesh. We are a small team of professional designers, developers, software architects, and researchers aimed to craft and develop global-scale WordPress products, acquire millions of worldwide users. Over 206,000 happy people, businesses, and organizations (including MIT, Stanford University, University of Washington, The Institute of Southeast Asian Studies-ISEAS, Singapore, Focus Malaysia) are actively using our products in more than 160+ countries.
ShapedPlugin – A Techearty concern, is currently building WordPress plugins that are available publicly for download as products. As a WordPress Support Engineer, you will be helping our customers and working with a knowledgeable & dedicated team known for world-class products.
ROLE AND RESPONSIBILITIES:
Support on all about WordPress plugins (Support includes pre-sales and post-sales questions answer, minor CSS customization, providing best practice advice.)
Testing plugins, writing bug reports, and suggest new features on Infinity based on user feedback.
Write tutorials and plugin documentation and knowledge-based articles.
Take the initiative to learn about the customer, understand their problem, and figure out the best way to fix it.
THINGS YOU SHOULD HAVE:
Excellent writing and communication skills in English.
Knowledge in CSS (advanced) and PHP, JS (basic).
Ability to work under pressure and manage multiple supports at a time.
EDUCATIONAL QUALIFICATIONS:
It doesn't matter to us where you studied or what your CGPA was as long as you are skilled, smart, passionate, ready to work hard and have fun.
SALARY:
Salary range: BDT 20,000 – 35,000 (Depends on skill and experience).
Salary review/increment: Yearly.
JOB LOCATION:
Brahmanbaria (Swiss City, Kawtoli)
BENEFITS YOU'LL GET:
If you would love to help our customers and work on our amazing products and grow together, we'd be happy to hear from you!
Application Deadline: October 10, 2021